Welcome to 2022!
­With Covid-craziness dominating most of our attention for the past 2 years it's easy to forget about the other big story over this same time period. The real estate price pandemic! Below is the annual 2021 summary of the key real estate market statistics for Northwest WA and how they stack up to the last 20 years. As always, call me anytime with questions on how this current market may impact your real estate moves.
Average Sale Price
Just as things seemed to be leveling off in 2019 after a great recovery from the crash, the market shot up again in 2020 and even more in 2021. For some perspective, in most Northwest WA counties the average 2021 sale price was almost DOUBLE (100% more) than the average sale price during the 2007 peak. More recently, all Northwest WA counties had a 21% increase in price from 2020 to 2021, except Snohomish county where the increase was 24%.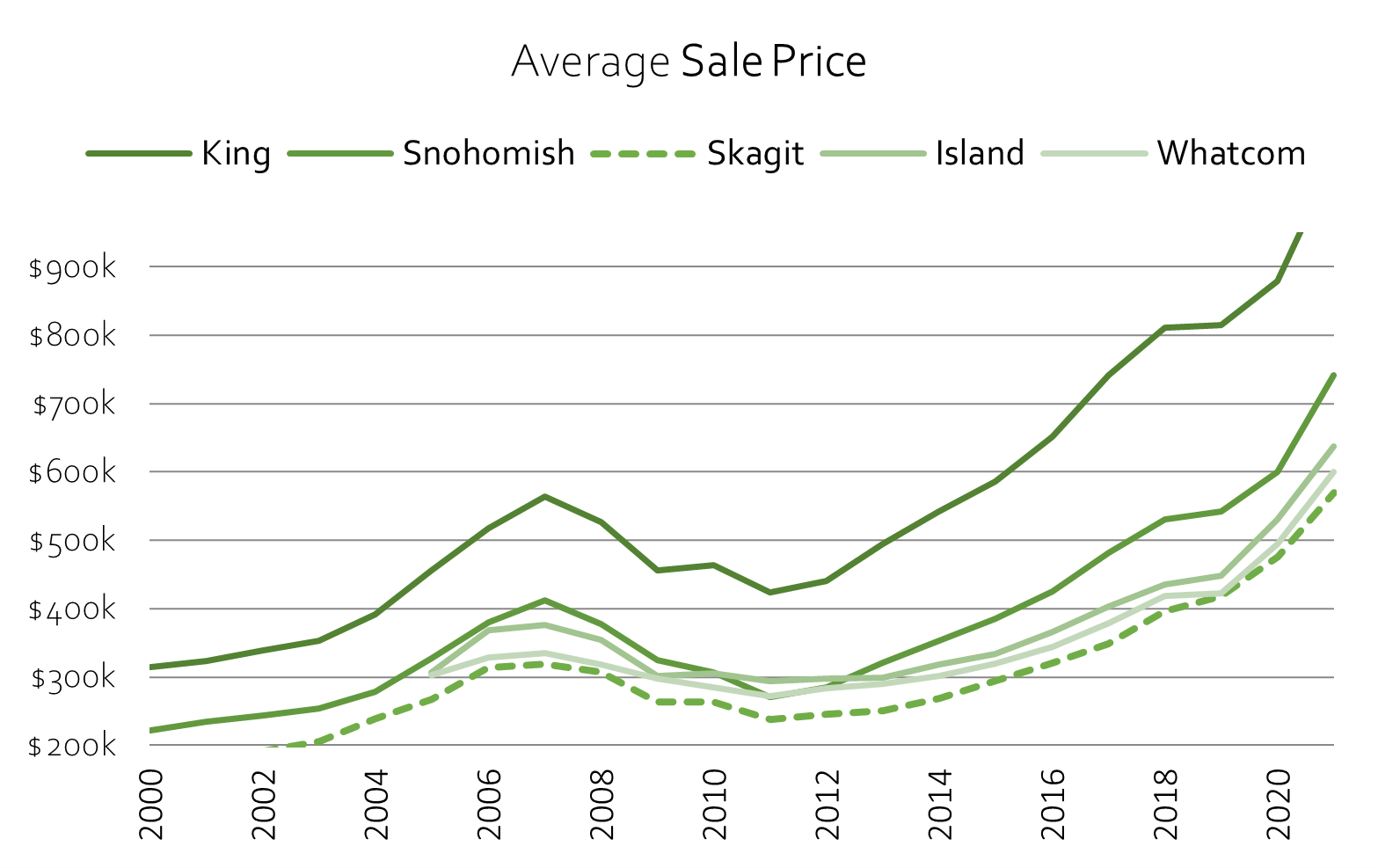 Number of Sales
The total number of real estate transactions was down in 2008-2012 but since then it has remained fairly steady on the 20 year average, there were more real estate closings in 2005 than in 2021.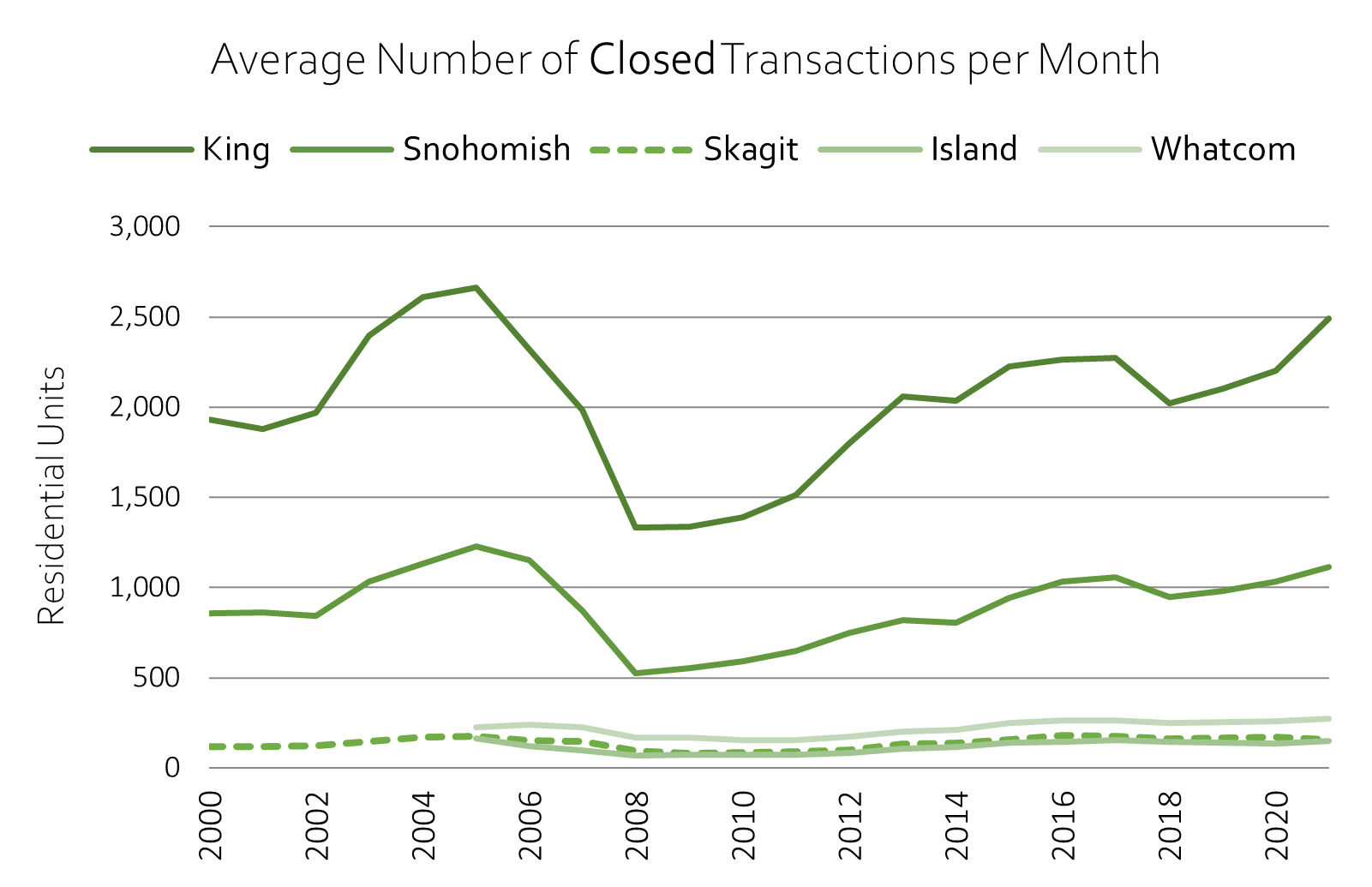 Number of Homes Available
If you tried to buy a home in 2021 you already know this: anything put on the market disappears almost immediately, so the inventory available at any given moment is very sparse. The number of homes sold each month remains on par with [recent] prior years. To find the right home, buyers need to be ready to act quickly when a home becomes available.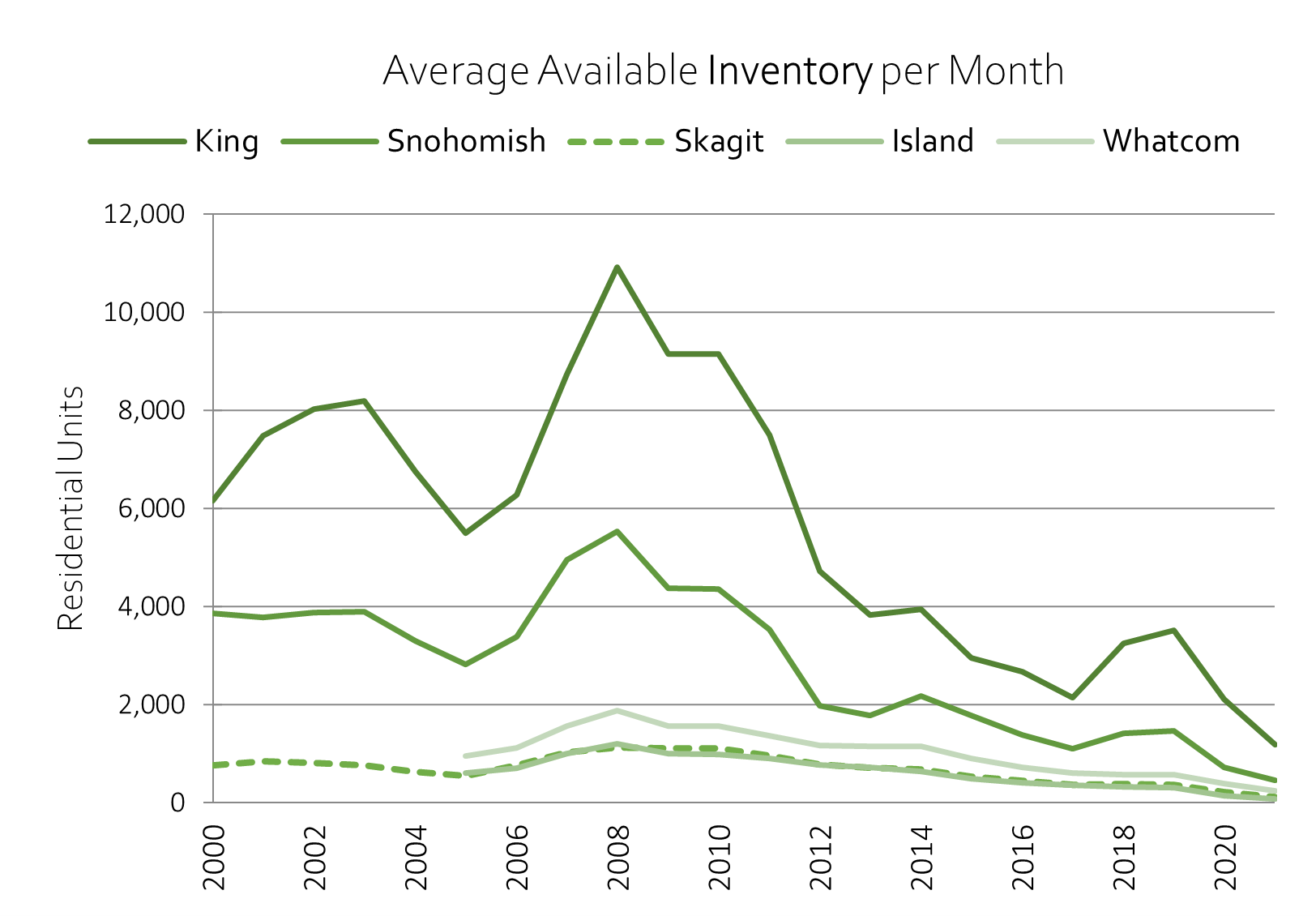 Days on the Market
It is difficult to get a feel for inventory averages because the number of days on the market is at or below 20 days in all 5 Northwestern Washington counties. The average home is not even on the market for a full month.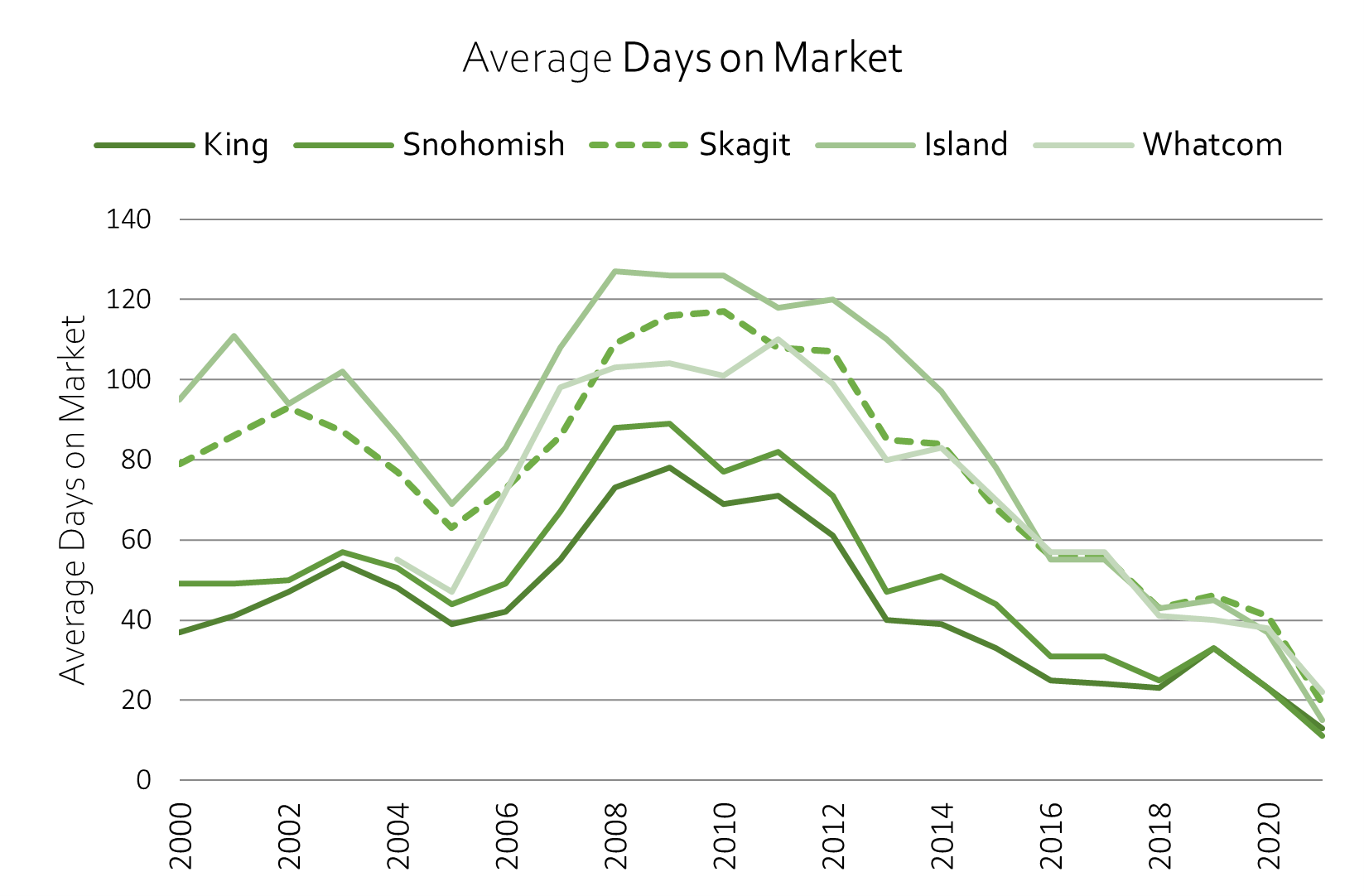 Interest Rates
While interest rates have been at record lows, they are expected to rise in 2022.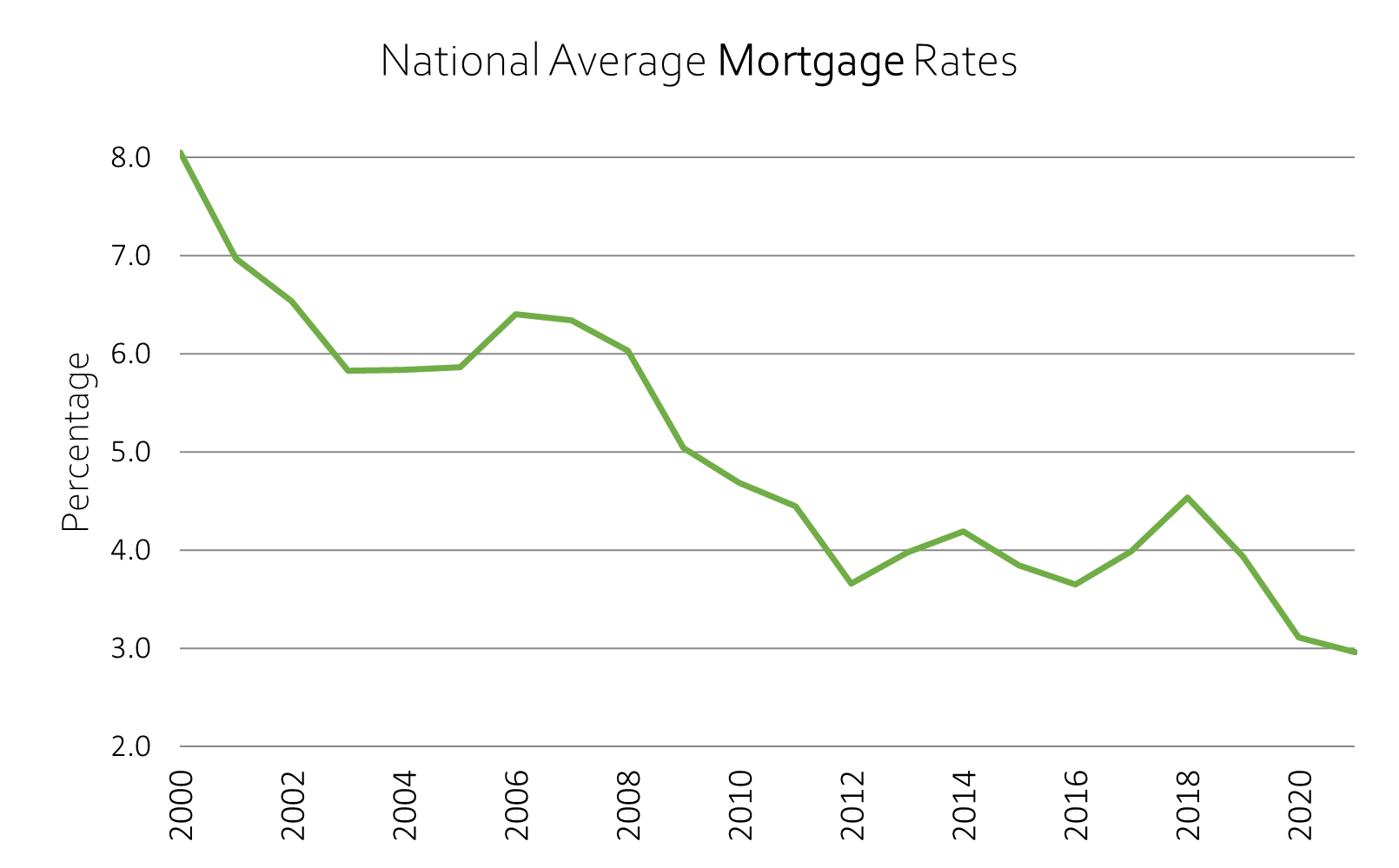 I wish I had a crystal ball to see what 2022 will bring to our real estate market. We are living through some crazy economic and political conditions that are bucking all previous historical trends. It does seem inevitable that interest rates will begin creeping upward, which will likely have a major impact. At the end of the day, real estate is still one of the greatest long-term assets you can find in this world and I wish you great success with whatever real estate you acquire, sell or simply hold onto and enjoy in 2022!